Specials for Tour Groups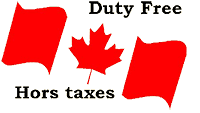 Be sure to make your last stop in Canada The 1000 Islands Duty Free Store!
We offer the Best Duty Free shopping experience.
Save up to 50% on Fragrances, Liquor, Tobacco, Gifts, and Clothing.
Motor Coaches are always welcome!
We want to make this stop SPECIAL for you and your passengers.
Coach Drivers and Escorts are appreciated and rewarded for stopping.